Until the world is back to normal...
30% OFF ENTIRE WEBSITE and FREE SHIPPING (custom orders excluded)
Because my shopping cart does not have the capability for a discount, please email me (evanknoxdesigns@yahoo.com) the item number of the piece that you want to purchase. I will send you an invoice for the discounted item through PayPal. The price indicated on the website is FULL PRICE. Sale price is 30% off of that. I apologize for making this difficult.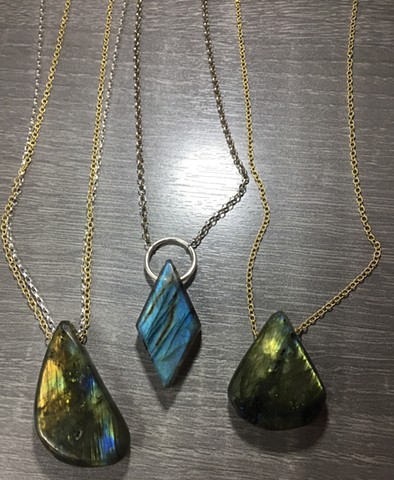 Nearly every piece of Evan Knox Designs is one-of-a kind, so I rarely keep a sketchbook of designs, and only occasionally buy stones for specific pieces. It began with my love of pearls and the desire to create the perfect knotted strand that I could wear with anything, something a little less conventional than a traditional strand of knotted pearls.
I grew up in Northern Indiana and graduated from Indiana University. I moved to Brown County in the mid 90s. I have raised one son, one dog, and 14 cats during that time. Predominately self-taught, my study of art history has influenced some designs.
I create a wide range of handmade earrings, necklaces, and bracelets using precious and semi-precious gemstones, pearls, sterling silver, and gold. I use a variety of techniques including reticulation and acid etching to create my pieces. My jewelry is usually described as delicate and elegant. I strive to create timeless, classic jewelry that my clients will wear and treasure for years.